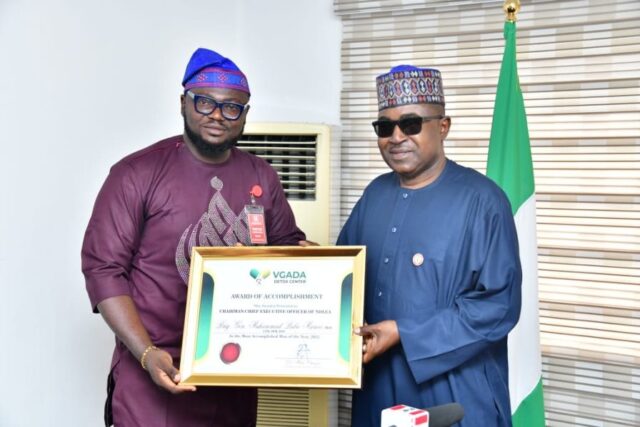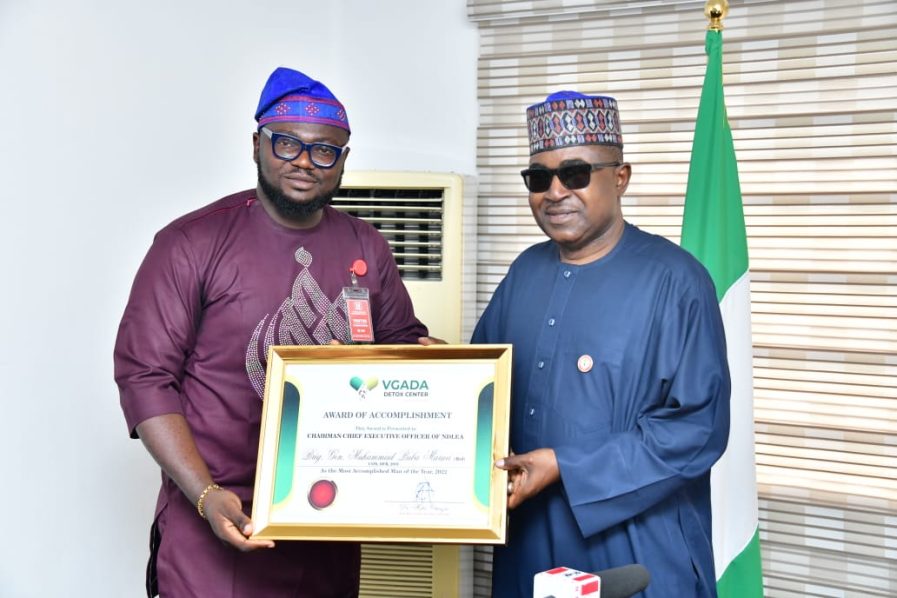 NGO seek support of NDLEA on rehabilitation of drug users

The Managing Director of the Vanguard Against Drug Abuse (VGADA) detox centre, Dr Hope Omeiza has sought the support of the National Drug Law Enforcement Agency (NDLEA) in rehabilitating drug users across the country.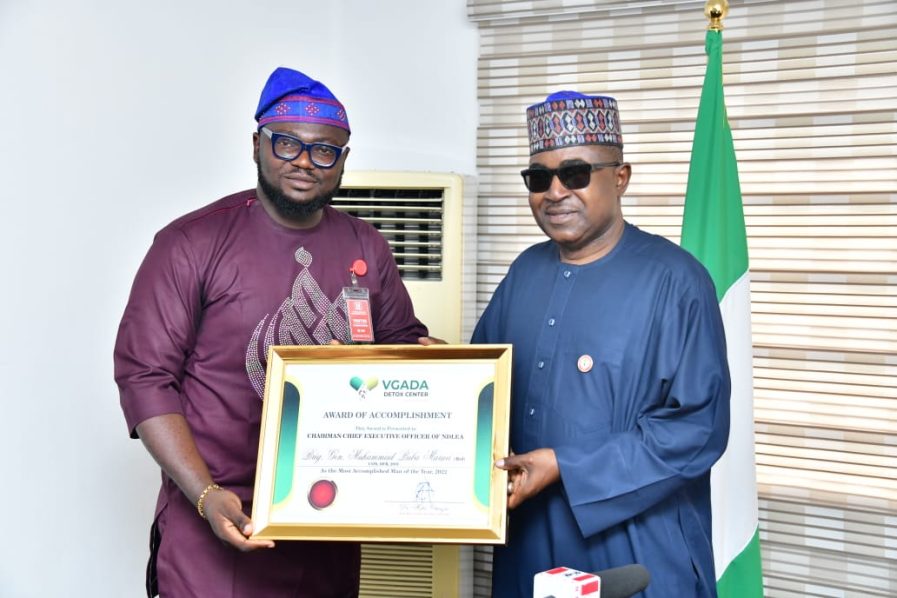 The body has been involved in raising awareness of drug abuse and its consequences across all age groups; developing local research-driven strategies in the prevention of drug abuse; policy advocacy; Youth, Girls/Women and all friendly platforms for prevention and treatment of drug abuse; and a robust post-rehabilitation care.
Omeiza, who paid a courtesy visit to the NDLEA boss, Mohammed Marwa in Abuja lauded him for his landmark efforts in drug demand reduction.
According to Omeiza, "The Agency under your watch has recorded laudable achievements, Sir. On assumption of office, you declared: "Together, by the grace of God, we will resuscitate and reposition NDLEA to full active life, to be effective, respected and feared by concerned criminals. Nigeria is the only country we have, we cannot fold our arms. We can, will and must eliminate the drug scourge." Your words have begun to be a reality as you have with the host of able directors and officials who are sold wholly to your contagious passion and vision for reinventing the Agency.
"We have reached millions of youths across the states in Nigeria with our various community outreaches, television and radio programs among others. We have partnered with several ministries, departments and agencies on specific programs and areas of interest.
"VGADA Detox Center, which began operation on February 4, 2022, is the treatment arm of VGADA. It is a privately owned 100-bed space capacity drug treatment and rehabilitation centre located in Galadimawa, beautifully situated in an easy to -access serene environment and therapeutic topography in the Federal Capital Territory.
"It's a mental health specialist facility designed to provide treatment for drug addiction, mental illnesses and psychological disorders. We have a range of mental health specialists including Consultant Psychiatrists, Clinical psychologists, Medical doctors, psychologists, mental health nurses, counsellors, and volunteer peer recovery coaches among other certified treatment experts. Aside from treatment, the centre has also been involved in training staff of MDAs and CSOs, the last being NAPTIP sponsored by IOM in August 2022.
"We have a high youth-friendly culture ranging from having younger experts that clients are able to psychologically relate with to the facility being home to infrastructures like a stupendous green area, emergency equipment, ICT training facilities, elaborate recreational facility housing basketball, badminton, table tennis, snooker, massager and gym equipment, as well as a furnished in house amenity hall with a musical instrument, library, TV with fully subscribed DSTV and several board games.
"Our Vision is to be a globally recognized one-stop centre for all drug addiction and mental disorders treatment needs.
NEED FOR THE VISIT
This visit Mr Chairman sir has become imperative to officially familiarize ourselves with you and the agency as well as, discuss areas of enhancing more partnership levels. May I on behalf of VGADA humbly seek official collaboration with the Agency on the War Against Drug Abuse (WADA), Activities towards drug demand reduction and treatment for sufferers of drug use disorder.
"Mr Chairman, I recall that the agency with the knowledge of the director for media and advocacy, Mr Femi Babafemi has partnered with our organization, VGADA DETOX CENTER, on a rescue mission of one Mr Richard Jamiu on December 24th 2022 who had his abode in an uncompleted building in one of the slum areas of Jahi, here in Abuja.
"We gathered that he worked as a fashion designer, before he became mentally unstable following his use of drugs, as at today he has spent about 5 weeks in our facility and is recuperating well, we hope to have him visit with us if given the opportunity.
"Our facility seeks to take out more of his kind from our street in partnership with the agency, as this will further aid advocacy and public awareness on the activities of the agency on drug demand reduction. It will be a great privilege for our organization to also work with the agency on her projects where you feel deemed.
"Mr Chairman Sir, today, you are not just a voice but a compelling one that is respected by all and dreaded by drug barons. Stakeholders are optimistic to walk in the days ahead with audacious faith in the future your leadership promises.
Once again, Mr Chairman, I want to thank you for granting us this audience to be with you, sir."
NDLEA boss pledged to work with the group to ensure the rehabilitation of drug addicts.
According to Marwa, "I am aware of the good works your NGO is doing. We need more hands on deck in advocacy and rehabilitation. We will find time to visit the facility. We look forward to collaborating with you."